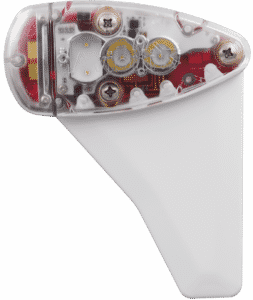 Bolt on ADS-B Out with integrated LED Position Lighting
skyBeacon is a revolutionary new way to equip ADS-B. Simply replace your existing navigation light with skyBeacon and you are ADS-B compliant for 2020.
Sentry™
It's What's Next In ADS-B Portables
At only $499, Sentry is a compact, powerful, and affordable next-generation ADS-B receiver.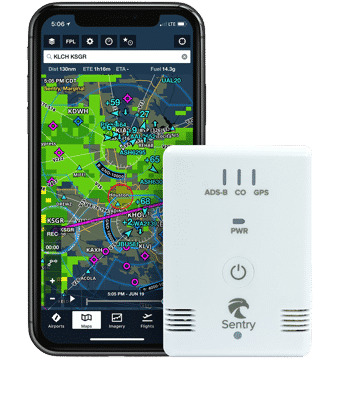 Airspace Integration for sUAS
Designed for unmanned aircraft, uAvionix has dramatically reduced the size and cost of critical safety components required to fly safely and legally in the National Airspace System.

ping ADS-B transceivers and transponders are shown to scale with a DJI Matrice 100
Solutions ranging from 5 to 76 grams allow any sUAS to cooperate with manned aircraft and air traffic control.
Keep up with the latest news, press releases and blog posts.
uAvionix Corporation announces its participation in three of the awarded UAS Integration Pilot Programs (IPP).
skyBeacon Update: Turning Base to Final.
uAvionix has successfully completed testing and demonstration of the DroneAware™ UAS Remote Identification solution for NASA's Technical Capability Level 3 UAS Traffic Management (UTM) system.