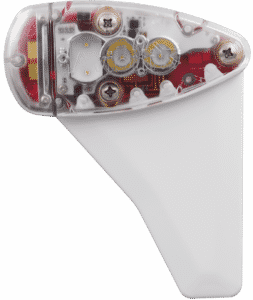 skyBeacon: turning base to final
Most of the turbulence is behind us and we are lining up to shoot the approach.
What is the status of the skyBeacon certification?
FCC approval and FAA transmit licenses are approved.  Environmental and performance testing is completed and skyBeacon has exceeded all required standards.
When does uAvionix expect to complete the certification?
We will file our TSO by the end of June.
We are on the final stretch having achieved numerous major milestones in the skyBeacon certification process. Specifically, skyBeacon has seen rigorous environmental and performance testing, exceeding required standards and ensuring compatibility with a wide variety of aircraft. We've worked with the FAA to gain a groundbreaking approval for integrating the modern microelectronics necessary to make skyBeacon a reality. Despite these successes, we haven't yet crossed the finish line. Over the last several months we've quadrupled our team, devoting significant resources to quickly complete the skyBeacon TSO.
We are humbled by the response and continued support of our customers who have partnered with us to help shape a unique vision of aviation.
We hope to see each and every one of you at AirVenture. We will either bring skyBeacon to sell and install on your aircraft, or a dunk tank for our certification lead.
Thank you for your support and interest in skyBeacon,
The uAvionix Team
Will it be available for my aircraft?
Ryan Reed
2018-05-17T13:37:20+00:00
Will it be available for my aircraft?
We recognize the ease (and low cost) of installation is a key differentiator, and will do everything possible to make installations on certified aircraft as simple as possible. At release, an STC will be available for several of the most popular aircraft models. We'll work to quickly expand the Approved Model List, and expect that skyBeacon installations on non-STC'd models will be a minor alteration which can be signed off on by an A&P holding an IA or a Part 145 repair station. Finally, we've been working on a solution in a slightly different form factor for those who cannot fit SkyBeacon onto the wing.  We'll be introducing tailBeacon, an ADS-B out solution designed as an LED tail position light replacement.  We expect tailBeacon to be available for the experimental market in early Q2 with certification by AirVenture 2018.