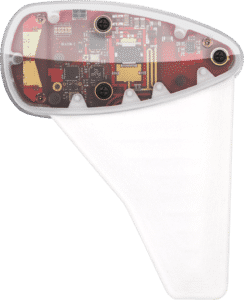 'Zero Install' ADS-B Out
Bolt on ADS-B Out with integrated LED Position Lighting
skyBeacon is a revolutionary new way to equip ADS-B.
Simply replace your existing navigation light with skyBeacon
and you are ADS-B compliant for 2020.

Introducing Scout
Safety in a Small Package
Scout is an affordable, pocket-sized dual-band ADS-B receiver for inflight weather and traffic on ForeFlight. Come meet Scout in the ForeFlight Booth located in Hangar C at AirVenture 2017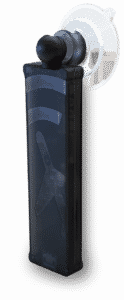 Only $199 – perfect for pilots on a budget.
Airspace Integration for sUAS
Designed for unmanned aircraft, uAvionix has dramatically reduced the size and cost of critical safety components required to fly safely and legally in the National Airspace System.

ping ADS-B transceivers and transponders are shown to scale with a DJI Matrice 100
Solutions ranging from 5 to 76 grams allow any sUAS to cooperate with manned aircraft and air traffic control.
Keep up with the latest news, press releases and blog posts.
uAvionix announces SkyEcho the first portable ADS-B IN and OUT solution approved for use by planes, gliders, and balloons in the United Kingdom.
This year, Xponential featured sixty-five startup companies from the exploding sUAS industry.  Each applicant presented their products and services for consideration. A diverse panel [...]
There has been a lot of discussion in the past couple of years about just what the right technology is for tracking the swarms of drones coming our way in the next decade. Because uAvionix is a communications, navigation, and surveillance (CNS) company focused almost solely in the drone industry – we are wrapped right up in the middle of the debate.