uAvionix has successfully completed testing and demonstration of the DroneAware™ UAS Remote Identification solution for NASA's Technical Capability Level 3 UAS Traffic Management (UTM) system.

The opener of the Lehigh Valley IronPigs, a Minor League Baseball, was a study in the successful integration of drones in the National Airspace System.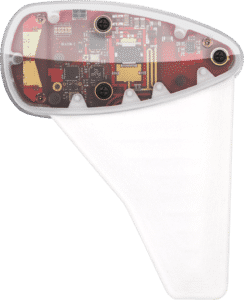 Bolt on ADS-B Out with integrated LED Position Lighting
skyBeacon is a revolutionary new way to equip ADS-B. Simply replace your existing navigation light with skyBeacon and you are ADS-B compliant for 2020.

Introducing Scout
Safety in a Small Package
Scout is an affordable, pocket-sized dual-band ADS-B receiver for inflight weather and traffic on ForeFlight.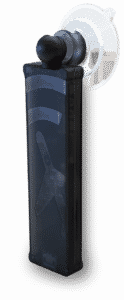 Only $199 – perfect for pilots on a budget.
Airspace Integration for sUAS
Designed for unmanned aircraft, uAvionix has dramatically reduced the size and cost of critical safety components required to fly safely and legally in the National Airspace System.

ping ADS-B transceivers and transponders are shown to scale with a DJI Matrice 100
Solutions ranging from 5 to 76 grams allow any sUAS to cooperate with manned aircraft and air traffic control.
Keep up with the latest news, press releases and blog posts.
uAvionix Releases CONOPS White Paper for Spectrum Mitigation
uAvionix has deployed two more UAT ground stations in the UK delivering inflight weather for pilots.
The skyBeacon wingtip light beats the Garmin GDL82, for overall utility and ease of installation. But Garmin has an STC— the skyBeacon is pending.