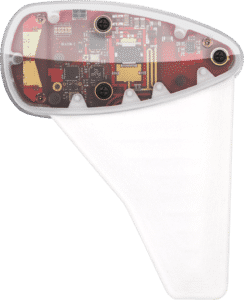 'Zero Install' ADS-B Out
Bolt on ADS-B Out with integrated LED Position Lighting
skyBeacon is a revolutionary new way to equip ADS-B.
Simply replace your existing navigation light with skyBeacon
and you are ADS-B compliant for 2020.

Introducing Scout
Safety in a Small Package
Scout is an affordable, pocket-sized dual-band ADS-B receiver for inflight weather and traffic on ForeFlight. Come meet Scout in the ForeFlight Booth located in Hangar C at AirVenture 2017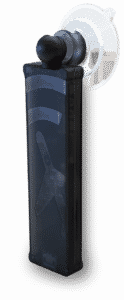 Only $199 – perfect for pilots on a budget.
Airspace Integration for sUAS
Designed for unmanned aircraft, uAvionix has dramatically reduced the size and cost of critical safety components required to fly safely and legally in the National Airspace System.

ping ADS-B transceivers and transponders are shown to scale with a DJI Matrice 100
Solutions ranging from 5 to 76 grams allow any sUAS to cooperate with manned aircraft and air traffic control.
Keep up with the latest news, press releases and blog posts.
The collaborative effort, which was the result of comprehensive planning and safety analysis, was a critical first step in the evolution of a process proving that Unmanned Aerial Systems (UAS) and manned helicopters can operate safely in the same airspace.
We've posted our white paper on implementation of a Remote Identification system for UAS. Our solution offers standalone functionality with optional enhanced capabilities when connected to LTE or other cloud data services.
By integrating the PingStation receiver with the IRIS UAS display, the two companies hope to create a portable and inexpensive solution that would dramatically increase the safety of commercial drone flight operations – especially when operating beyond visual line-of-sight.