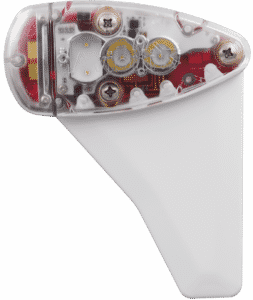 Bolt on ADS-B Out with integrated LED Position Lighting
skyBeacon is a revolutionary new way to equip ADS-B. Simply replace your existing navigation light with skyBeacon and you are ADS-B compliant for 2020.

Introducing Scout
Safety in a Small Package
Scout is an affordable, pocket-sized dual-band ADS-B receiver for in-flight weather and traffic on ForeFlight.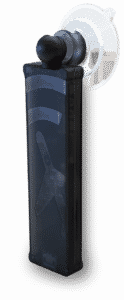 Only $199 – perfect for pilots on a budget.
Airspace Integration for sUAS
Designed for unmanned aircraft, uAvionix has dramatically reduced the size and cost of critical safety components required to fly safely and legally in the National Airspace System.

ping ADS-B transceivers and transponders are shown to scale with a DJI Matrice 100
Solutions ranging from 5 to 76 grams allow any sUAS to cooperate with manned aircraft and air traffic control.
Keep up with the latest news, press releases and blog posts.
The investment reinforces uAvionix's mission to enable airspace awareness through high integrity aviation solutions for both manned and unmanned aircraft.
The pilot in me loves the simplest, purest airplane I can fly. The engineer in me cringes every time ATC asks me to cycle my transponder. How are we approaching 2020 with aircraft electronics that are nearly indistinguishable from their early 1990s counterparts?
uAvionix announces official support for EchoUAT and SkyEcho with ForeFlight Mobile.